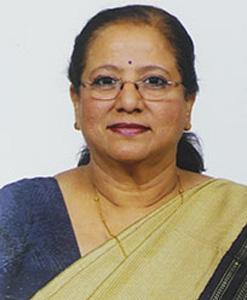 Dr.Prithika Chary
" It was a rewarding experience judging the posters. The awareness of the main aspects of prostate cancer has percolated to the participants. Some of the posters were direct, focussed and eye catching and done with creativity. This is a good way to spread awareness "
Dr.Prithika Chary is the first lady neurosurgeon cum neurophysician in India. Apart from her busy medical practise ,Dr.Prithika Chary is an avid reader, loves to write poety and blogs on various topics. She also heads Epicentre and ADL Neurotech which helps in rehabilitation of people with epilepsy. President of Rotary Club of Temple town she is involved in various social initiatives.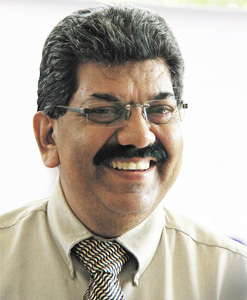 Mr.Vijay Bobby
" As an ad professional I was very impressed with the quality of entries received especially in view of the fact that there were hardly any entries from professional graphic designers "
R. Vijay Bobby is a senior ad and marketing professional. Over the last four decades, he has held top positions in leading publications and ad agencies and also ran his own fully accredited ad agency in Chennai for ten years.
During his tenure with ad agencies, Vijay Bobby has been involved in the creation and execution of many successful ad campaigns for leading corporates and other reputed clients.
A graduate in English Literature, Vijay Bobby is presently a marketing and advertising consultant. Thanks to his passion for writing, he also does Content Writing for some of his close business contacts and friends.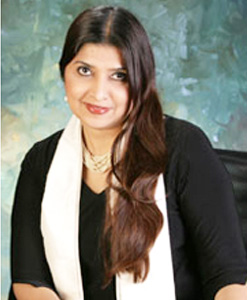 Dr.Ponni Concessao
" I was very impressed by the synergy of absolute creativity and knowledge of the theme/subject of all of the participants in the competition. My congratulations to both the organisers and the participants "
Dr.Ponni Concessao has a leading integrated architecture and interior design practice. She has won more than 68 International, National and state awards for architecture and interior design.She has been a keynote speaker on various platforms and has been a jury member in various National poster and architectural design competitions. She has hosted a solo art exhibition of her paintings at Art Houz, Chennai and is involved in various social initiatives.