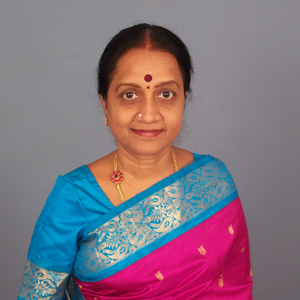 Dr.A.Manamalli M.D(Biochemistry) underwent undergraduation & postgraduation studies in Madras Medical College, Chennai. She joined Government service in 1973 as tutor in Biochemistry and climbed up to higher posts in the field till she reached the post of Director of Biochemistry, Madras Medical College and Government General Hospital and retired from service in 2007.
She was an able teacher and examiner for undergraduate and postgraduate medical students. She has published many papers and has guided several research students. During her tenure in Government service she held the post of nodal officer for upgradation of clinical laboratories a national programme.
She is also a life member of Association of Clinical Biochemists of India(ACBI) & Association of Medical Biochemists of India(AMBI). Post retirement she has taken the post of Vice Principal at Sri Muthukumaran Medical College Hospital & Research Institute.