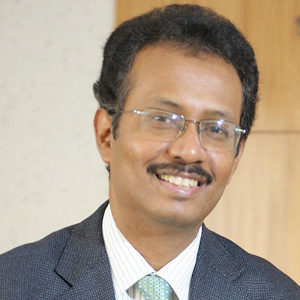 Dr S Rajasekaran has been instrumental in building and shaping the orthopaedic department of Ganga Hospital into a busy clinical unit with strong academic and research components . He had a brilliant academic career and was the 'Best Outgoing student' of Coimbatore Medical College in 1985 . He was awarded the Khazenifer Gold medal and Norman Roberts Medal for the best performance during his M.Ch exam in Liverpool, UK. He completed his Ph.D in 2000 on spinal tuberculosis in children.
He has special interest in basic science research in spinal deformities, disc nutrition and genetics of disc degeneration which have been recognized globally with many international awards . Authoring more than 130 articles in International journals , he is also the editor of many indexed journals . For his work , he was awarded the Dr.B.C.Roy award in 2004 and the Hari Om Alembic award in 2005. He was the President of the Indian Orthopaedic association and the ISSLS ( International Society for the Study of the Lumbar Spine ) in 2012 . He is also the President-Elect of SICOT – the largest Orthopaedic body in the world.
He was also instrumental in the evolution of the Ganga Spine Rehabilitaion Centre in 2014 which provides state of art rehabilitation services to spinal cord injury patients at an affordable cost . For this pioneering idea and work towards spine injury patients, he was awarded the Walter.P.Blount Humanitarian Award by the Scoliosis Research Society in 2015. During his presidency of the Indian Orthopaedic Association in 2012, he initiated a Public Interest Litigation in the Supreme court of India for which a landmark judgment was delivered to look into the issues of road safety.